Set Up Your

"Extreme Advantage"

Alerts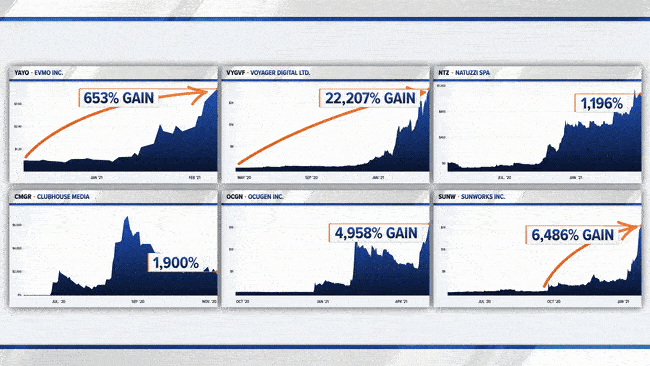 Get the edge over other traders by receiving our FREE instant BREAKING NEWS Alerts using our Mobile Alert System.
Because text messages are virtually instant…
You'll get these alerts 7X - 10X faster than email subscribers do.
Copyright 2023 © STTAlerts.com is owned and operated by the owner of CareBear Marketing LLC and IR Agency LLC. Disclaimer and Privacy For more Information please contact editor@pte.la
ALL STOCK ALERTS OF PROFILED COMPANIES ARE COMPENSATED BY EITHER A THIRD PARTY OR THE ISSUER OF THE SECURITY. PLEASE READ THE INDIVIDUAL DISCLAIMER WHEN ANY COMMUNICATION MENTIONS A SPECIFIC SECURITY.
This website provides information about the stock market and other investments. This website does not provide investment advice and should not be used as a replacement for investment advice from a qualified professional. This website is for informational purposes only. The Author of this website is not a registered investment advisor and does not offer investment advice. You, the reader, bear responsibility for your own investment decisions and should seek the advice of a qualified securities professional before making any investment.
Third Party Pixels and Cookies
When you visit our website, log in, register or open an email, cookies, ad beacons, and similar technologies may be used by our online data partners or vendors to associate these activities with information they or others have about you, including your email address. We (or service providers on our behalf) may then send communications and marketing to these email addresses. You may opt out of receiving this advertising by visiting https://app.getemails.com/optout.
Summary Terms & Conditions: Our mobile text messages are intended for subscribers over the age of 18 and are delivered via USA toll free number 8772243008.You may receive up to 50 message(s) per month for text alerts. Message and data rates may apply.
This service is available to persons with text-capable phones subscribing to carriers including AT&T, Verizon Wireless, T-Mobile®, Sprint, Virgin Mobile USA, Cincinnati Bell, Centennial Wireless, Unicel, U.S. Cellular®, and Boost. For help, text HELP to 8884038059, email Editor@topstocktips.com. You may stop your mobile subscription at any time by text messaging STOP to toll free number 8884038059.
To opt back in, text "UNSTOP" followed by the keyword to toll free number 8884038059.